Search Health Information
Diabetes: Living With an Insulin Pump
Introduction
More and more people with diabetes are using insulin pumps instead of daily shots to manage their disease. The pumps give them more freedom to eat, sleep, and exercise when they want. Pumps usually help people do a better job of controlling their blood sugar. A pump can be an important tool in preventing problems like very low blood sugar.
But using an insulin pump takes some getting used to. The more you learn about your pump and how to live with it, the happier you will be.
References
Other Works Consulted

American Diabetes Association (accessed April 2010). Insulin pumps. Available online: http://www.diabetes.org/living-with-diabetes/treatment-and-care/medication/insulin/insulin-pumps.html

Cheng AYY, Zinman B (2005). Principles of insulin therapy. In CR Kahn et al., eds., Joslin's Diabetes Mellitus, 14th ed., pp. 659–670. Philadelphia: Lippincott Williams and Wilkins.
Retnakaran R, et al. (2004). Continuous subcutaneous insulin infusion versus multiple daily injections: The impact of baseline A1c. Diabetes Care, 27(11): 2590–2596.
Last Revised: September 20, 2012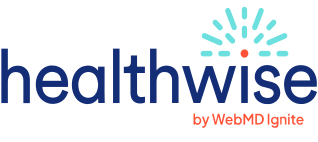 This information does not replace the advice of a doctor. Healthwise, Incorporated disclaims any warranty or liability for your use of this information. Your use of this information means that you agree to the Terms of Use. How this information was developed to help you make better health decisions.
To learn more visit Healthwise.org
© 1995-2013 Healthwise, Incorporated. Healthwise, Healthwise for every health decision, and the Healthwise logo are trademarks of Healthwise, Incorporated.