Search Health Information
Lipid Panel
Topic Overview
A lipid panel is a blood test that measures lipids —fats and fatty substances used as a source of energy by your body. Lipids include cholesterol , triglycerides , high-density lipoprotein (HDL) , and low-density lipoprotein (LDL) .
This panel measures:
Total cholesterol level.
Triglyceride level.
HDL cholesterol level. This is the "good" cholesterol.
LDL cholesterol level. This is the "bad" cholesterol.
Other measurements that may be done for a lipid panel include:
Very-low-density lipoprotein (VLDL) cholesterol level.
The ratio of total cholesterol to HDL.
The ratio of LDL to HDL.
Lipids are found in your blood and are stored in tissues. They are an important part of cells, and they help keep your body working normally. Lipid disorders , such as high cholesterol, may lead to life-threatening illnesses, such as coronary artery disease (CAD) , heart attack , or stroke .
Your doctor may order a lipid panel as part of a regular health examination. Your doctor may use the results of this test to prevent, check on, or diagnose a medical condition.
You usually need to avoid eating for 10 to 12 hours before you have this blood test. You may drink water and take medicines your doctor prescribed during this time. But avoid drinking liquids other than water.
If your doctor finds a lipid disorder, treatment may be started to help lower your blood lipid levels. Your treatment could include medicines, diet changes, weight loss, and exercise.
For more information, see the topic Cholesterol and Triglyceride Tests.
Other Places To Get Help
Organizations
American Heart Association (AHA)
7272 Greenville Avenue
Dallas, TX  75231
Phone:
1-800-AHA-USA1 (1-800-242-8721)
Web Address:
www.heart.org
 

Visit the American Heart Association (AHA) website for information on physical activity, diet, and various heart-related conditions. You can search for information on heart disease and stroke, share information with friends and family, and use tools to help you make heart-healthy goals and plans. Contact the AHA to find your nearest local or state AHA group. The AHA provides brochures and information about support groups and community programs, including Mended Hearts, a nationwide organization whose members visit people with heart problems and provide information and support.



National Heart, Lung, and Blood Institute (NHLBI)
P.O. Box 30105
Bethesda, MD  20824-0105
Phone:
(301) 592-8573
Fax:
(240) 629-3246
TDD:
(240) 629-3255
Email:
nhlbiinfo@nhlbi.nih.gov
Web Address:
www.nhlbi.nih.gov
 

The U.S. National Heart, Lung, and Blood Institute (NHLBI) information center offers information and publications about preventing and treating:

Diseases affecting the heart and circulation, such as heart attacks, high cholesterol, high blood pressure, peripheral artery disease, and heart problems present at birth (congenital heart diseases).
Diseases that affect the lungs, such as asthma, chronic obstructive pulmonary disease (COPD), emphysema, sleep apnea, and pneumonia.
Diseases that affect the blood, such as anemia, hemochromatosis, hemophilia, thalassemia, and von Willebrand disease.



Related Information
References
Other Works Consulted

Chernecky CC, Berger BJ (2008). Laboratory Tests and Diagnostic Procedures, 5th ed. St. Louis: Saunders.
Fischbach FT, Dunning MB III, eds. (2009). Manual of Laboratory and Diagnostic Tests, 8th ed. Philadelphia: Lippincott Williams and Wilkins.
Credits
| | |
| --- | --- |
| By | Healthwise Staff |
| Primary Medical Reviewer | Rakesh K. Pai, MD, FACC - Cardiology, Electrophysiology |
| Specialist Medical Reviewer | Carl Orringer, MD - Cardiology, Clinical Lipidology |
| Last Revised | July 13, 2011 |
Last Revised: July 13, 2011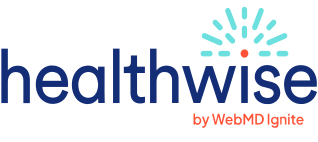 This information does not replace the advice of a doctor. Healthwise, Incorporated disclaims any warranty or liability for your use of this information. Your use of this information means that you agree to the Terms of Use. How this information was developed to help you make better health decisions.
To learn more visit Healthwise.org
© 1995-2013 Healthwise, Incorporated. Healthwise, Healthwise for every health decision, and the Healthwise logo are trademarks of Healthwise, Incorporated.