Search Health Information
Ringing in the Ears (Tinnitus)
Topic Overview
Many people experience an occasional ringing (or roaring, hissing, buzzing, or tinkling) in their ears. The sound usually lasts only a few minutes. Ringing in the ears that does not get better or go away is called tinnitus . You may hear a sound, such as a ringing or roaring, that does not come from your surroundings (nobody else can hear it). The sound may keep time with your heartbeat, it may keep pace with your breathing, it may be constant, or it may come and go. Tinnitus is most common in people older than age 40. Men have problems with tinnitus more often than women.
See a picture of the

ear

.
There are two main types of tinnitus.
Pulsatile (like a heartbeat) tinnitus is often caused by sounds created by muscle movements near the ear, changes in the ear canal, or blood flow (vascular) problems in the face or neck. You may hear sounds such as your own pulse or the contractions of your muscles.
Nonpulsatile tinnitus is caused by problems in the nerves involved with hearing. You may hear sounds in one or both ears. Sometimes this type of tinnitus is described as coming from inside the head.
The most common cause of tinnitus is hearing loss that occurs with aging ( presbycusis ), but it can also be caused by living or working around loud noises (acoustic trauma). Tinnitus can occur with all types of hearing loss and may be a symptom of almost any ear disorder. Other possible causes of tinnitus include:
A buildup of

earwax

.
Medicines, especially antibiotics or large amounts of aspirin.
Drinking an excessive amount of alcohol or caffeinated beverages.
Ear infections or

eardrum rupture

.
Dental or other problems affecting the mouth, such as

temporomandibular (TM) problems

.
Injuries, such as whiplash or a direct blow to the ear or head.
Injury to the inner ear following surgery or radiation therapy to the head or neck.
A rapid change in environmental pressure (barotrauma).
Severe weight loss from malnutrition or excessive dieting.
Repeated exercise with the neck in a hyperextended position, such as when bicycle riding.
Blood flow (vascular) problems, such as

carotid atherosclerosis

,

arteriovenous (AV) malformations

, and

high blood pressure

(hypertension).
Nerve problems (neurologic disorders), such as multiple sclerosis or migraine headache.
Other diseases. These may include:
Most tinnitus that comes and goes does not require medical treatment. You may need to see your doctor if tinnitus occurs with other symptoms, does not get better or go away, or is in only one ear. There may not be a cure for tinnitus, but your doctor can help you learn how to live with the problem and make sure a more serious problem is not causing your symptoms.
Check your symptoms to decide if and when you should see a doctor.
Check Your Symptoms
This site requires ActiveX controls and plug-ins to be enabled. If not already installed, the Free Adobe Flash Plugin is available for download.

Home Treatment
The following tips may help you reduce symptoms of tinnitus.
Cut back on or stop drinking alcohol and beverages containing caffeine.
Stop smoking and stop using smokeless tobacco products. Nicotine use makes tinnitus worse by reducing blood flow to the structures of the ear.
Limit your use of aspirin, products containing aspirin, and other nonsteroidal anti-inflammatory drugs (NSAIDs) such as ibuprofen or naproxen.
Exercise regularly. Exercise improves blood flow to the structures of the ear. But avoid extended periods of exercise, such as bicycle riding, that keep your neck in a hyperextended position. For more information, see the topic Fitness.
While waiting to see whether tinnitus goes away, or if your doctor has advised you that your tinnitus will be present for a long time, try these methods to cope with the constant noise:
Limit or avoid exposure to the noises you suspect are causing your tinnitus. If you cannot avoid loud noises, wear protective earplugs or earmuffs.
Try to ignore the sound by directing your attention to other things.
Practice relaxation techniques, such as biofeedback, meditation, or yoga. Stress and fatigue seem to make tinnitus worse.
Quiet rooms can cause tinnitus to seem more distracting. Background noise may reduce the amount of noise you hear. Play music or

white noise

when you are trying to fall asleep or anytime you find yourself in a quiet place. Try using a fan, a humidifier, or a machine that makes soothing sounds such as ocean waves.
Try the herbal supplement ginkgo biloba. Some studies suggest that it may help relieve tinnitus, but other studies do not show a benefit. Further studies are needed to determine the best dosage.
Symptoms to watch for during home treatment
Call your doctor if any of the following occur during home treatment:
Symptoms develop that are related to nerve damage, such as loss of coordination or numbness or weakness on one side of the face or one side of the body.
Other symptoms develop, such as significant hearing loss,

vertigo

, loss of balance, nausea or vomiting.
Tinnitus localizes to one ear.
Hearing loss becomes worse after an ear injury, or tinnitus or hearing loss does not improve.
Tinnitus continues for more than a week.
Your symptoms become more severe or more frequent.
Prevention
You may be able to prevent ringing in the ears if you:
Limit or avoid exposure to loud noises, such as music, power tools, gunshots, and industrial machinery.

Wear protective earplugs or earmuffs if you cannot avoid loud noises. Do not use wadded-up tissue or cotton balls. These do not protect adequately against loud noises, especially the more dangerous high frequencies, and they may become lodged in the ear canal.
Be careful when using stereo headphones. If music is so loud that others can hear it clearly or you can't hear other sounds around you, the volume is too high.

Cut back on or stop drinking alcohol and beverages containing caffeine.
Do not smoke or use smokeless tobacco products. Nicotine use may cause tinnitus by reducing blood flow to the structures of the ear. For more information, see the topic Quitting Smoking.
Exercise regularly. Exercise may prevent tinnitus because it improves blood flow to the structures of the ear. For more information, see the topic Fitness.
Maintain a healthy weight. Tinnitus occurs more frequently in obese adults. For more information, see the topic Weight Management.
Preparing For Your Appointment
To prepare for your appointment, see the topic Making the Most of Your Appointment.
You can help your doctor diagnose and treat your condition by being prepared to answer the following questions:
When did your tinnitus start?
Have you ever had tinnitus before? How old were you when you first had problems with tinnitus?
Is the tinnitus in one or both ears? Do you feel like the noise is inside your head?
How would you describe your tinnitus?

Is it high-pitched or low-pitched?
Is it constant, or does it come and go?
Is it steady, or does it pulsate? If it pulsates, is it in time with your heartbeat or is it irregular with no steady rhythm?
Do you hear roaring, clicking, or blowing noises?
Does it change when you swallow or yawn?

Have you noticed any hearing loss?
Have you had a recent injury to the ear?
Have you recently been involved in a motor vehicle accident that set off the air bag?
Do you have any other symptoms of a nervous system problem, such as numbness, weakness, or loss of coordination?
Do you have frequent headaches or

temporomandibular (TM)

pain?
Do you have any symptoms of

vertigo

?
Have you recently lost

20 lb (9 kg)

or more?
What prescription and nonprescription medicines are you currently taking?

How long have you taken these medicines?
Have you recently started taking any new medicines?
Have you increased your dose of any medicines?
Did you ever use streptomycin, gentamicin, or other ear medicines in the past?

Do you have any health risks?
Other Places To Get Help
Organization
American Tinnitus Association
P.O. Box 5
Portland, OR  97207-0005
Phone:
1-800-634-8978
Phone:
(503) 248-9985
Fax:
(503) 248-0024
Email:
tinnitus@ata.org
Web Address:
www.ata.org
 

This organization provides education and a network of services through clinics and self-help groups for patients with tinnitus. It also publishes a quarterly newsletter.



Related Information
Credits
| | |
| --- | --- |
| By | Healthwise Staff |
| Primary Medical Reviewer | William H. Blahd, Jr., MD, FACEP - Emergency Medicine |
| Specialist Medical Reviewer | H. Michael O'Connor, MD - Emergency Medicine |
| Last Revised | January 11, 2012 |
Last Revised: January 11, 2012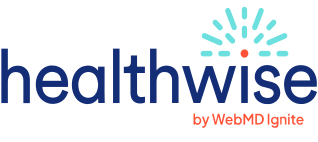 This information does not replace the advice of a doctor. Healthwise, Incorporated disclaims any warranty or liability for your use of this information. Your use of this information means that you agree to the Terms of Use. How this information was developed to help you make better health decisions.
To learn more visit Healthwise.org
© 1995-2013 Healthwise, Incorporated. Healthwise, Healthwise for every health decision, and the Healthwise logo are trademarks of Healthwise, Incorporated.