Search Health Information
Scrapes
Topic Overview
Causes and types of scrapes
Scrapes (abrasions) are skin wounds that rub or tear off skin. Most scrapes are shallow and do not extend far into the skin, but some may remove several layers of skin. Usually there is little bleeding from a scrape, but it may ooze pinkish fluid. Most scrapes are minor, so home treatment is usually all that is needed to care for the wound.
Scrapes occur most often in warm weather or warm climates when the skin on the arms and legs is more exposed. They are most commonly caused by accidents or falls but can occur anytime the skin is rubbed against a hard surface, such as the ground, a sidewalk, a carpet, an artificial playing surface, or a road (road rash). School-age children ages 5 to 9 are most affected.
Scrapes can occur on any part of the body but usually affect bony areas, such as the hands, forearms, elbows, knees, or shins. Scrapes on the head or face may appear worse than they are and bleed a lot because of the good blood supply to this area. Controlling the bleeding will allow you to determine the seriousness of the injury. Scrapes are usually more painful than cuts because scrapes tear a larger area of skin and expose more nerve endings.
How a scrape heals depends on the depth, size, and location of the scrape. Occasionally the injury that caused the scrape will also have caused a cut or several cuts that may need to be treated by a doctor. For more information, see the topic Cuts.
What to do if you get a scrape?
When you have a scrape:
Stop the bleeding

with direct pressure to the wound.
Determine if other tissues, such as blood vessels, nerves, tendons, ligaments, joints, bones, or internal organs, have been injured.
Determine if you need to be evaluated and treated by a doctor.
Clean the wound and remove any dirt or debris to prevent infections (both bacterial skin infections and

tetanus

, or lockjaw), decrease scarring, and prevent "tattooing" of the skin. (If dirt or other debris is not removed from a scrape, the new skin heals over it. The dirt can then be seen through the skin and often looks like a tattoo.)
Determine if you need a tetanus shot.
Check your symptoms to decide if and when you should see a doctor.
Check Your Symptoms
This site requires ActiveX controls and plug-ins to be enabled. If not already installed, the Free Adobe Flash Plugin is available for download.

Home Treatment
Minor scrapes can be treated effectively at home. Home treatment can prevent infection and promote healing. If you do not have a high risk of infection, do not have other injuries, and do not need a tetanus shot or an evaluation by a doctor, you can clean and bandage a scrape at home. How a scrape heals depends on the depth, size, and location of the scrape.
Bleeding
Stop the bleeding with direct pressure to the wound.
Nonprescription products can be applied to the skin to help stop mild bleeding of minor cuts, lacerations, or abrasions. Before you buy or use a nonprescription product, be sure to read the label carefully and follow the label's instructions when you apply the product.
After you have stopped the bleeding, check your symptoms to decide if and when you should see a doctor.
A scrape may continue to ooze small amounts of blood for up to 24 hours and may ooze clear, yellowish, or blood-tinged fluid for several days.
Cleaning the wound
Clean the wound as soon as possible to reduce the chance of infection, scarring, and "tattooing." (If dirt or other debris is not removed from a scrape, the new skin will heal over it. The dirt can then be seen through the skin and may look like a tattoo.)
Stitches, staples, or skin adhesives (also called liquid stitches)
Determine whether your wound needs to be treated by a doctor. Scrapes usually do not need to be closed with stitches, staples, or skin adhesives, but sometimes you will have a deep cut along with a scrape.
Consider applying a bandage
Most scrapes heal well and may not need a bandage. You may wish to protect the scrape from dirt or irritation. It is important to clean the scrape thoroughly before bandaging it to reduce the risk of infection occurring under the bandage. Scrapes may heal with or without forming a scab.
Tetanus
Swelling, bruising, and pain relief
An ice or cold pack may help reduce swelling and bruising. Never apply ice directly to a wound or the skin. This could cause tissue damage.
Elevate the injured area on pillows while applying ice and anytime you are sitting or lying down. Try to keep the area at or above the level of your heart to reduce swelling.
Medicine you can buy without a prescription
Try a nonprescription medicine to help treat your fever or pain:
Talk to your child's doctor before switching back and forth between doses of acetaminophen and ibuprofen. When you switch between two medicines, there is a chance your child will get too much medicine.
Safety tips
Be sure to follow these safety tips when you use a nonprescription medicine:
Carefully read and follow all directions on the medicine bottle and box.
Do not take more than the recommended dose.
Do not take a medicine if you have had an

allergic reaction

to it in the past.
If you have been told to avoid a medicine, call your doctor before you take it.
If you are or could be pregnant, do not take any medicine other than acetaminophen unless your doctor has told you to.

Do not give aspirin to anyone younger than age 20

unless your doctor tells you to.
Symptoms to watch for during home treatment
Call your doctor if any of the following occur during home treatment:
Prevention
Since most scrapes are caused by accidents or falls, it is hard to prevent them. Some general safety tips may reduce your risk of injury.
Pay close attention to what you are doing.
Know how to use objects properly.
Have good lighting so you can see what you are doing.
Prevent falls in your home by removing hazards that might cause a fall.
Wear gloves whenever possible to protect your hands.
Wear other safety gear, such as glasses or boots, as appropriate.
Wear protective gear, such as hand, wrist, elbow, or knee pads and helmets, during sports or recreation activities.
Store dangerous objects in secure places away from children.
Teach children about safety, and be a good role model.
Be sure to have a tetanus shot every 10 years.
Preparing For Your Appointment
To prepare for your appointment, see the topic Making the Most of Your Appointment.
Questions to prepare for your appointment
You can help your doctor diagnose and treat your condition by being prepared to answer the following questions:
What are your main symptoms? How long have you had your symptoms?
How and when did the injury occur? Have you had any injuries in the past to the same area? Do you have any continuing problems because of the previous injury?
Did other injuries occur at the same time?
What home treatment measures have you tried? Did they help?
What nonprescription medicines have you tried. Did they help?
What prescription and nonprescription medicine do you take?
Were drugs or alcohol involved in your injury?
When was your last tetanus shot?
Do you have any health risks?
Related Information
Credits
| | |
| --- | --- |
| By | Healthwise Staff |
| Primary Medical Reviewer | William H. Blahd, Jr., MD, FACEP - Emergency Medicine |
| Specialist Medical Reviewer | H. Michael O'Connor, MD - Emergency Medicine |
| Last Revised | June 6, 2012 |
Last Revised: June 6, 2012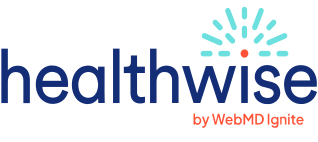 This information does not replace the advice of a doctor. Healthwise, Incorporated disclaims any warranty or liability for your use of this information. Your use of this information means that you agree to the Terms of Use. How this information was developed to help you make better health decisions.
To learn more visit Healthwise.org
© 1995-2013 Healthwise, Incorporated. Healthwise, Healthwise for every health decision, and the Healthwise logo are trademarks of Healthwise, Incorporated.