Search Health Information
Aging / Older Persons
Self Help Clearinghouse
This information is provided as a resource and does not constitute an endorsement for any group. It is the responsibility of the reader to decide whether a group is appropriate for his/her needs. For evidence-based information on diseases, conditions, symptoms, treatment and wellness issues, continue searching this site.
Gray Panthers
National. 23 chapters. Founded 1970. Multigenerational education and advocacy movement/organization which works to bring about fundamental social changes including a national health care system, elimination of all forms of discrimination and economic justice. Newsletter and newspaper. Chapter development guidelines. Dues $30 (US); $50 (Organization); $50 (International). Online site offers referrals to local chapters and useful links.
Write:
Gray Panthers
1612 K St. NW
Washington, DC 20006
Voice: 1-800-280-5362 or 202-737-6637
Fax: 202-737-1160
Website: http://www.graypanthers.org
E-mail: info@graypanthers.org
Verified: 9/8/2011
OWL - The Voice of Midlife and Older Women
National. Founded 1980. Membership organization that advocates on behalf of various economic and social issues for midlife and older women (social security, pension rights, employment, caregiver support, elder abuse, etc.). Newsletter and chapter development guidelines. Dues are sliding scale based on income.
Write:
Older Women's League
1025 Connecticut Ave. NW, Suite 701
Washington, DC 20036
Voice: 1-877-653-7966
Fax: 202-332-2949
Website: http://www.owl-national.org
E-mail: owlinfo@owl-national.org
Verified: 8/26/2011
AARP
(BILINGUAL) National. 4000 chapters. Founded 1958. Organization for people age 50 and older. Addresses needs and interests through information, education, advocacy and community service which are provided by a network of local chapters and experienced volunteers throughout the country. Offers members a wide range of special benefits and services, including 'AARP Magazine' and the monthly 'Bulletin.'
Write:
A.A.R.P.
601 E St., NW
Washington, DC 20049
Voice: 1-888-687-2277 (Mon.-Fri., 7am-midnight EST)
Website: http://www.aarp.org
Verified: 1/26/2011
---

The above information was "verified" as correct on the date at the end of each entry. Since American Self-Help Group Clearinghouse's database is extensive but staffing is limited and information for these organizations can change, it is not possible to keep every entry in American Self-Help Group Clearinghouse database completely current and accurate. Please check with the organizations listed for the most current information.

For additional information on self-help groups, please visit the American Self-Help Group Clearinghouse web site at http://www.mentalhelp.net/selfhelp

If you find information that is not current, please contact American Self-Help Group Clearinghouse at: admin@selfhelpgroups.org

Copyright © 2011 American Self-Help Group Clearinghouse. All rights reserved.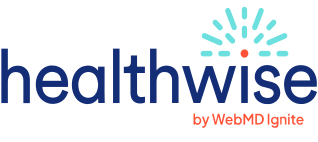 This information does not replace the advice of a doctor. Healthwise, Incorporated disclaims any warranty or liability for your use of this information. Your use of this information means that you agree to the Terms of Use. How this information was developed to help you make better health decisions.
Healthwise, Healthwise for every health decision, and the Healthwise logo are trademarks of Healthwise, Incorporated.