Search Health Information
Adoption
Self Help Clearinghouse
This information is provided as a resource and does not constitute an endorsement for any group. It is the responsibility of the reader to decide whether a group is appropriate for his/her needs. For evidence-based information on diseases, conditions, symptoms, treatment and wellness issues, continue searching this site.
ALMA Society (Adoptees' Liberty Movement Association)
International network. Founded 1971. Provides moral support and guidance for adopted children in finding their birth parents and/or siblings. Also helps parents find the children they gave up for adoption. Open to foster children (ages 18+). International reunion registry. One-time tax deductible contribution $50.
Write:
ALMA Society
P.O. Box 85
Denville, NJ 07834
Fax: 973-586-1358
Website: http://www.almasociety.org
E-mail: manderson@almasociety.org
Verified: 7/11/2012
Concerned United Birthparents, Inc.
National. 11 branches. Founded 1976. Support for adoption-affected people in coping with adoption. Prevention of unnecessary separations. Dues $40/yr. Online chatroom, quarterly newsletter, pen pals and phone network. Provides assistance in starting local groups.
Write:
Concerned United Birthparents
P.O. Box 341442
Los Angeles, CA 90034-9442
Voice: 1-800-822-2777
Fax: 858-712-3317
Website: http://www.cubirthparents.org
E-mail: info@cubirthparents.org
Verified: 7/2/2012
Adoption Crossroads
International. 475 affiliated groups. Founded 1986. Mutual support for persons separated by adoption. Referrals to adoption search and support groups. Newsletter, phone support and conferences. Provides information and referrals to support group meetings. Assistance in starting groups.
Write:
c/o Joe Soll
74 Lakewood Dr.
Congers, NY 10920
Voice: 845-268-0283
Fax: 845-267-2736
Website: http://www.adoptioncrossroads.org
E-mail: info@adoptioncrossroads.org
Verified: 7/11/2012
Korean American Adoptee Adoptive Family Network
International. Mission is to support networking and build understanding among adoptees, adoptive families, Koreans and Korean Americans. Annual conference and year-round newsletter.
Write:
KAAN
P.O. Box 714
Camp Hill, PA 17001
Voice: 717-574-3629
Website: http://www.kaanet.org
E-mail: stacy@kaanet.org
Verified: 7/26/2012
---

The above information was "verified" as correct on the date at the end of each entry. Since American Self-Help Group Clearinghouse's database is extensive but staffing is limited and information for these organizations can change, it is not possible to keep every entry in American Self-Help Group Clearinghouse database completely current and accurate. Please check with the organizations listed for the most current information.

For additional information on self-help groups, please visit the American Self-Help Group Clearinghouse web site at http://www.mentalhelp.net/selfhelp

If you find information that is not current, please contact American Self-Help Group Clearinghouse at: admin@selfhelpgroups.org

Copyright © 2012 American Self-Help Group Clearinghouse. All rights reserved.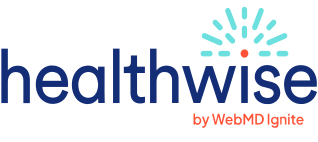 This information does not replace the advice of a doctor. Healthwise, Incorporated disclaims any warranty or liability for your use of this information. Your use of this information means that you agree to the Terms of Use. How this information was developed to help you make better health decisions.
Healthwise, Healthwise for every health decision, and the Healthwise logo are trademarks of Healthwise, Incorporated.