Search Health Information
Making the Most of Your Appointment
Topic Overview
Many people are more satisfied with their health care if they share the responsibility with their doctors. Your doctor is an expert on medical care, but you are the expert on yourself. Often there is more than one option for diagnosing or treating a condition. By being a partner with your doctor, you can help choose the option that best fits your values, beliefs, and lifestyle. You also will feel more confident about carrying out the chosen treatment.
Here are some tips for being a good partner with your doctor:
Build a relationship with your doctor. Let your doctor know that you want to be a partner in your health care. Tell the doctor what your expectations are.
Be an active participant in each appointment. Listen carefully to what your doctor says. If you do not understand a diagnosis or treatment, ask questions. Tell the doctor if you do not think that you can carry out the prescribed treatment.
Prepare your child for tests and exams. Let your child know why he or she is seeing a doctor and what will be done during the visit. Your child's age and developmental level will determine how best to prepare him or her. For more information, see the topic Pediatric Preparation for Medical Tests.
What is the reason for your appointment?
During your appointment, you will need to answer some important questions so that you and your doctor can plan your care together. Completing the appropriate forms before the appointment helps you provide correct and complete information, take an active role in your health care decisions, and make the most of your limited appointment time.
Choose the form that best describes your reason for seeing the doctor.
Do you take medicines?
If you take prescription or over-the-counter medicines, including herbal remedies or vitamins, bring all your medicines with you to any appointment with a doctor. If you cannot bring the medicines, bring a list of the medicines that you take (What is a PDF document?) .
Before your appointment, write down your daily medicine schedule in a form that has spaces for hourly entries (What is a PDF document?) . Your doctor can help you understand how much of each medicine to take and when to take each one.
What other forms might be helpful?
If you and your doctor are going to discuss a new medicine, medical test, surgery, or special treatment, choose a form from the following list. Then fill in your information, and take the form with you to your visit. Completing the form will help you understand the importance of the treatment your doctor is advising for your health condition. If you do not have the form at the time of your visit, complete the form at home after the visit.
Also, bring a copy of your health plan's list of covered prescription drugs. This list is also known as a formulary.
What do you need to do after the appointment?
Update the medical records that you keep at home. For more information, see the topic Organizing Your Medical Records.
Other Places To Get Help
Organizations
Agency for Healthcare Research and Quality
540 Gaither Road
Suite 2000
Rockville, MD  20850
Phone:
(301) 427-1104
Web Address:
www.ahrq.gov
 

The Agency for Healthcare Research and Quality (AHRQ) is one agency within the U.S. Department of Health and Human Services. AHRQ supports research initiatives that seek to improve the quality of health care in America. AHRQ's mission is to improve the quality, safety, efficiency, effectiveness, and cost-effectiveness of health care for all Americans. The website provides evidence-based information to help people make decisions about health care services.



American Academy of Family Physicians: FamilyDoctor.org
P.O. Box 11210
Shawnee Mission, KS 66207-1210
Phone:
1-800-274-2237
Fax:
(913) 906-6075
Web Address:
www.familydoctor.org
 

The website FamilyDoctor.org is sponsored by the American Academy of Family Physicians. It offers information on adult and child health conditions and healthy living. There are topics on medicines, doctor visits, physical and mental health issues, parenting, and more.



Centers for Disease Control and Prevention (CDC): Healthy Living
1600 Clifton Road
Atlanta, GA  30333
Phone:
1-800-CDC-INFO (1-800-232-4636)
TDD:
1-888-232-6348
Email:
cdcinfo@cdc.gov
Web Address:
www.cdc.gov/HealthyLiving
 

This Web site has information about things you can do to help yourself and your family members be healthy. Topics address child development, physical activity, healthy eating, reproductive health, mental health, and more.



KidsHealth for Parents, Children, and Teens
Nemours Home Office
10140 Centurion Parkway
Jacksonville, FL 32256
Phone:
(904) 697-4100
Web Address:
www.kidshealth.org
 

This website is sponsored by the Nemours Foundation. It has a wide range of information about children's health—from allergies and diseases to normal growth and development (birth to adolescence). This website offers separate areas for kids, teens, and parents, each providing age-appropriate information that the child or parent can understand. You can sign up to get weekly emails about your area of interest.



References
Other Works Consulted

Agency for Healthcare Research and Quality (2004). Five Steps to Safer Health Care. Patient Fact Sheet (AHRQ Publication No. 04-M005). Rockville, MD: Agency for Healthcare Research and Quality. Also available online: http://www.ahrq.gov/consumer/5steps.htm.

Agency for Healthcare Research and Quality (2011). 20 Tips to Help Prevent Medical Errors. Patient Fact Sheet (AHRQ Publication No. 11-0089). Rockville, MD: Agency for Healthcare Research and Quality. Also available online:

Agency for Healthcare Research and Quality (accessed November 2012). Questions are the answer: Better communication. Better care. Available online: http://www.ahrq.gov/questions.

Anspaugh DJ, et al. (2011). Becoming a responsible health care consumer. In Wellness: Concepts and Applications, 8th ed., pp. 453–484. New York: McGraw-Hill.
Mold JW (2006). Facilitating shared decision-making with patients. American Family Physician, 74(7): 1209–1210, 1212.
Credits
| | |
| --- | --- |
| By | Healthwise Staff |
| Primary Medical Reviewer | Kathleen Romito, MD - Family Medicine |
| Specialist Medical Reviewer | Brian D. O'Brien, MD - Internal Medicine |
| Last Revised | May 27, 2011 |
Last Revised: May 27, 2011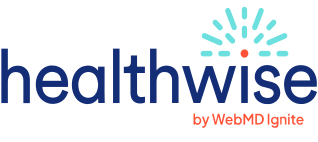 This information does not replace the advice of a doctor. Healthwise, Incorporated disclaims any warranty or liability for your use of this information. Your use of this information means that you agree to the Terms of Use. How this information was developed to help you make better health decisions.
To learn more visit Healthwise.org
© 1995-2013 Healthwise, Incorporated. Healthwise, Healthwise for every health decision, and the Healthwise logo are trademarks of Healthwise, Incorporated.