Search Health Information
Gas, Bloating, and Burping
Topic Overview
Gas (flatus), burping, and bloating are all normal conditions. Gas is made in the stomach and intestines as your body breaks down food into energy. Gas and burping may sometimes be embarrassing. Bloating, which is a feeling of fullness in the abdomen, can make you uncomfortable. Although many people think that they pass gas too often or have too much gas, it is rare to have too much gas. Changing what you eat and drink can sometimes cut down on gas and relieve discomfort caused by gas.
Belching or burping (eructation) is the voluntary or involuntary, sometimes noisy release of air from the stomach or esophagus through the mouth. Burping 3 or 4 times after eating a meal is normal and is usually caused by swallowing air. Other causes of burping include nervous habits or other medical conditions, such as an ulcer or a gallbladder problem . In some cultures, a person may belch loudly after eating to show appreciation for the meal.
All people pass gas, but some people produce more gas than others. It is normal to pass gas from 6 to 20 times a day. Although this may embarrass or annoy you, excess intestinal gas usually is not caused by a serious health condition.
Common causes of gas and bloating include:
Dyspepsia is a medical term that is used to describe a vague feeling of fullness, gnawing, or burning in the chest or upper abdomen, especially after eating. A person may describe this feeling as "gas." Other symptoms may occur at the same time, such as belching, rumbling noises in the abdomen, increased flatus, poor appetite, and a change in bowel habits. Causes of dyspepsia can vary from minor to serious.
Occasionally, a person may dismiss serious symptoms, such as symptoms of a heart attack , as "just gas or indigestion ."
Check your symptoms to decide if and when you should see a doctor.
Check Your Symptoms
This site requires ActiveX controls and plug-ins to be enabled. If not already installed, the Free Adobe Flash Plugin is available for download.

Home Treatment
Gas, bloating, and burping
Gas, bloating, and burping are usually harmless and go away without any treatment. If gas, bloating, or burping is making you uncomfortable, take the following steps to help manage your symptoms:
Increase the amount of fluid you drink, especially water. Avoid carbonated drinks and alcoholic beverages.
Take a medicine that you can buy without a prescription. Be sure to follow the instructions on the label.

Activated charcoal tablets, such as CharcoCaps, may decrease odor from gas. Charcoal is usually taken after meals or at the first sign of gas discomfort.
Antacids, such as Maalox Anti-Gas, and Mylanta Gas, allow gas to be belched away more easily. But these medicines often have no effect on gas that is already in the intestines.
Food enzymes, such as Beano, which help break down the sugars found in vegetables and grains, can be added to foods that cause you to have gas.
Hiccups
Hiccups are usually harmless and go away without any treatment. But if hiccups are making you uncomfortable, the following safe and easy home remedies may help you manage your symptoms.
Swallow a teaspoon of dry granulated sugar. Do not use this remedy if you have been diagnosed with

diabetes

.
Hold your breath, and count slowly to 10.
Breathe repeatedly into a paper bag for a limited period of time.
Quickly drink a glass of cold water.
Symptoms to watch for during home treatment
Call your doctor if any of the following occur during home treatment:
Hiccups don't go away as expected or they return frequently.
Symptoms become more severe or frequent.
Prevention
You may be able to prevent gas, bloating, burping, and hiccups.
Avoid foods that cause gas, such as beans, broccoli, cabbage, and bran. The amount of gas that different foods cause varies from person to person.
Take steps to avoid swallowing air:

Eat slowly. Avoid gulping food or beverages. When you rush through meals or eat on the run, you are more likely to swallow air.
Chew your food thoroughly before you swallow.
Avoid talking while you chew.
Avoid drinking through a straw.
Avoid chewing gum or eating hard candy.
Do not smoke or use other tobacco products.
Do not drink alcohol.
Avoid sudden changes in stomach temperature, such as drinking a hot beverage and then a cold beverage.
If you wear dentures, check with a dentist to make sure they fit properly.
Keep calm. Tension and anxiety can cause you to swallow air.

Keep a food diary if you suspect that gas is caused by certain foods. Write down what you eat or drink and when symptoms occur to help you identify foods or drinks that may cause gas. After these problem foods are identified, avoid or limit them to reduce or prevent symptoms.

Talk with your doctor or a dietitian about ways to maintain a balanced diet if you want to permanently eliminate certain foods or drinks. For more information, see the topic Healthy Eating.
If you suspect that milk or other dairy products are causing your symptoms, try limiting or eliminating these foods. For more information, see the topic Lactose Intolerance.
If you cook with dry beans, soak them in water overnight, then pour off the water and cook the soaked beans in fresh water. This may reduce the amount of natural sugars in the beans after the cooling process and help prevent gas and bloating.

Do not overeat. Large meals can make you feel bloated. Try eating 6 small meals a day rather than 3 large ones.
Avoid constipation, which is a common cause of bloating. For more information, see the topic Constipation, Age 12 and Older or Constipation, Age 11 and Younger.
Avoid laxatives.
Use an antigas product that you can buy without a prescription.

Food enzymes, such as Beano, which help break down the sugars found in vegetables and grains, can be added to foods that cause you to have gas.
If you have

lactose intolerance

, lactase enzyme supplements, such as Dairy Ease and LactAid, can be taken with dairy products to help break down lactose in food.
Peppermint and other herbs (

carminatives

) that soothe the digestive tract may permit belching and decrease bloating after large meals.

Exercise regularly.
Preparing For Your Appointment
To prepare for your appointment, see the topic Making the Most of Your Appointment.
You can help your doctor diagnose and treat your condition by being prepared to answer the following questions:
What is your main symptom? How long have you had this symptom?
How long do symptoms last when they occur?
What do you think is causing your symptoms?
Have you tried any home treatment? If so, what measures have you tried? Have they helped?
Have you been treated for this problem in the past? What was the treatment? Did it help?
Do you think your symptoms are caused by what or how you eat?

Do symptoms seem to begin after you have certain foods or drinks? If so, which ones?
Do you chew gum, eat rapidly, drink carbonated beverages, or drink through a straw?

Do you wear dentures? Do they fit properly?
Do you smoke or use other tobacco products?
Do you drink alcohol? If so, how much?
Do any other symptoms occur along with burping, gas, or bloating, such as a change in your bowel habits, heartburn, vomiting, or abdominal pain?
Have you had any recent illness or changes in your health?
Have you lost or gained more than a few pounds in the past month?
Did you drink lake or stream water or untreated well water?
Have you recently visited a foreign country or taken a ship cruise?
Does anyone in your family have

celiac disease

,

inflammatory bowel disease

, or

intolerance to lactose

or other food products?
Have you had a mental health problem, such as

depression

or an

anxiety disorder

?
Do you have any health risks?
Related Information
Credits
| | |
| --- | --- |
| By | Healthwise Staff |
| Primary Medical Reviewer | William H. Blahd, Jr., MD, FACEP - Emergency Medicine |
| Specialist Medical Reviewer | H. Michael O'Connor, MD - Emergency Medicine |
| Last Revised | July 12, 2011 |
Last Revised: July 12, 2011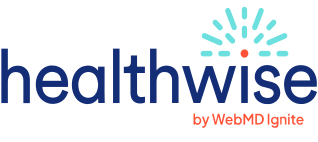 This information does not replace the advice of a doctor. Healthwise, Incorporated disclaims any warranty or liability for your use of this information. Your use of this information means that you agree to the Terms of Use. How this information was developed to help you make better health decisions.
To learn more visit Healthwise.org
© 1995-2013 Healthwise, Incorporated. Healthwise, Healthwise for every health decision, and the Healthwise logo are trademarks of Healthwise, Incorporated.