Search Health Information
Toe, Foot, and Ankle Problems, Noninjury
Topic Overview
Everyone has had a minor problem with a toe, foot, or ankle. Most of the time our body movements do not cause problems, but it's not surprising that symptoms develop from everyday wear and tear or overuse. Toe, foot, or ankle problems can also occur from injuries or the natural process of aging.
Your toes, feet, or ankles may burn, sting, hurt, feel tired, sore, stiff, numb, tingly, hot, or cold. You may have had a "charley horse" (muscle cramp) in your foot while lying in bed at night. Your feet or ankles may change color or swell. You may have noticed an embarrassing odor from your feet. Some changes in your feet and ankles are normal as a person ages or during pregnancy. Home treatment is usually all that is needed to relieve your symptoms.
Toe, foot, or ankle problems may be caused by an injury. If you think an injury caused your problem, see the topic Toe, Foot, or Ankle Injuries. But there are many noninjury causes of toe, foot, or ankle problems.
Skin problems
Most skin problems that affect your feet are more annoying than they are serious. If you have:
The feeling of walking on pebbles: You may have

plantar warts

on the bottom of your feet.
Patches of thick and tough skin on the heel or ball of your foot: You may have a callus, corn, blister, or skin growth.
Red, peeling, cracking, burning, and itchy skin between your toes or on the bottom of your feet: You may have athlete's foot. Or maybe your feet are reacting to the shoes you are wearing (

shoe dermatitis

).
Red, swollen, and painful skin around a toenail: You may have an ingrown nail or an infection around your nail (

paronychia

).
Red, swollen soles of your feet that are painful to the touch or when you walk: You may have a bacterial infection. Public showers, hot tubs, or swimming pools are common areas where bacterial infections, athlete's foot, and warts can be spread to your feet.
Joint problems
Toe joints are more likely to develop problems than other joints in your feet.
Pain
You may develop pain in the front (ball) of your foot (metatarsalgia) or in your heel. Heel problems commonly occur when you overuse calf muscles, wear shoes with high heels, or participate in activities, such as running, that cause repeated pounding on your heels.
Numbness or tingling
Many conditions may affect the nerves of the foot and cause numbness, tingling, and burning.
Check your symptoms to decide if and when you should see a doctor.
Check Your Symptoms
This site requires ActiveX controls and plug-ins to be enabled. If not already installed, the Free Adobe Flash Plugin is available for download.

Home Treatment
Most minor toe, foot, or ankle problems go away on their own. Home treatment is usually all that is needed to relieve your pain, swelling, and stiffness.
Medicine you can buy without a prescription
Try a nonprescription medicine to help treat your pain:
Talk to your child's doctor before switching back and forth between doses of acetaminophen and ibuprofen. When you switch between two medicines, there is a chance your child will get too much medicine.
Safety tips
Be sure to follow these safety tips when you use a nonprescription medicine:
Carefully read and follow all directions on the medicine bottle and box.
Do not take more than the recommended dose.
Do not take a medicine if you have had an

allergic reaction

to it in the past.
If you have been told to avoid a medicine, call your doctor before you take it.
If you are or could be pregnant, do not take any medicine other than acetaminophen unless your doctor has told you to.

Do not give aspirin to anyone younger than age 20

unless your doctor tells you to.
Try home treatment for these other foot problems such as:
If you are diagnosed with a foot problem, other home treatment steps may help.
Symptoms to watch for during home treatment
Check your symptoms if any of the following occur during home treatment:
Prevention
The following tips may prevent toe, foot, or ankle problems.
General tips
Bathe your feet daily in lukewarm (not hot) water. Use a mild soap, preferably one containing moisturizers, or use a moisturizer separately.
Avoid problems by wearing good footwear. Wear comfortable and supportive shoes. Support weak or unstable ankles by using a brace or taping before exercise or activities that increase your risk of problems.
Wear the correct size panty hose and stockings. Avoid wearing constricting garters, knee-high, or thigh-high stockings.
Use a rubber mat to stand on if your work requires you to stand on hard surfaces. This may reduce stress on your feet.
Maintain a reasonable weight for your height.
Exercise tips
Do stretching exercises for the tendons at the back of the heels. This is especially important for athletes before sports activities but is also helpful for people who are not involved with sports.
Walk regularly to improve circulation, increase flexibility, reduce fatigue, and encourage bone and muscle development.
Establish good exercise habits and sports training techniques.
Consider consulting a sports-training specialist if you are a competitive or serious recreational athlete. He or she can recommend training and conditioning programs to prevent foot problems.
Foot care tips
Preparing For Your Appointment
To prepare for your appointment, see the topic Making the Most of Your Appointment.
You can help your doctor diagnose and treat your condition by being prepared to answer the following questions:
What are your main symptoms?
How long have you had your symptoms?
What were you doing when your symptoms started?
Have you had this problem in the past? If so, do you know what caused the problem at that time? How was it treated?
What activities related to sports, work, or your lifestyle, make your symptoms better or worse?
Did foot problems begin after you started wearing new footwear?
What home treatment have you tried? Did it help?
What nonprescription medicines have you taken? Did they help?
Have you started any new medicines or have you had a change in the dosage of a medicine?
Do you have any health risks?
Related Information
Credits
| | |
| --- | --- |
| By | Healthwise Staff |
| Primary Medical Reviewer | William H. Blahd, Jr., MD, FACEP - Emergency Medicine |
| Specialist Medical Reviewer | H. Michael O'Connor, MD - Emergency Medicine |
| Last Revised | October 1, 2012 |
Last Revised: October 1, 2012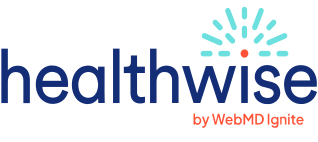 This information does not replace the advice of a doctor. Healthwise, Incorporated disclaims any warranty or liability for your use of this information. Your use of this information means that you agree to the Terms of Use. How this information was developed to help you make better health decisions.
To learn more visit Healthwise.org
© 1995-2013 Healthwise, Incorporated. Healthwise, Healthwise for every health decision, and the Healthwise logo are trademarks of Healthwise, Incorporated.