Search Health Information
Chest Problems
Topic Overview
Chest pain and heart attack
Chest discomfort or pain may be a key warning symptom of a heart attack . Heart attack symptoms may include:
Chest

pain

or pressure, or a strange feeling in the chest.
Sweating.
Shortness of breath.
Nausea or vomiting.
Pain, pressure, or a strange feeling in the back, neck, jaw, or upper belly, or in one or both shoulders or arms.

Lightheadedness

or sudden weakness.
A fast or irregular heartbeat.
Chest discomfort or pain that comes on or gets worse with exercise, stress, or eating a large meal and goes away with rest may also be a warning symptom of heart disease.
If you have any of these symptoms of a heart attack, call 911 or other emergency services immediately. After you call 911, the operator may tell you to chew 1 adult-strength or 2 to 4 low-dose aspirin. Wait for an ambulance. Do not try to drive yourself. Since most of the damage to the heart muscle during a heart attack occurs in the first 6 hours, emergency treatment may prevent damage to the heart muscle and death. For men and women, the most common symptom is chest pain or pressure. But women are somewhat more likely than men to have other symptoms like shortness of breath, nausea, numbness, tingling, or a strange feeling in your chest or other areas.
Other causes of chest discomfort or pain
Most people fear that chest pain always means that something is wrong with the heart. This is not the case. Chest discomfort or pain, especially in people who are younger than age 40, can have many causes.
Angina (say "ANN-juh-nuh" or "ann-JY-nuh") is a type of chest pain or discomfort that happens when there is not enough blood flow to the heart. Angina is a symptom of heart disease that slows blood flow to the heart. Angina is called stable angina when it occurs at fairly predictable times, usually with activity or exertion. It is relieved by rest and may continue without much change for years. Stable angina develops after a predictable amount of exertion or emotion and usually lasts 1 to 5 minutes. A change in the usual pattern of stable angina means that the blood flow has become more impaired (called unstable angina). It is a warning sign that a heart attack may soon occur.
Pain in the muscles or bones of the chest often occurs when you increase your activities or add exercise to your schedule. This is sometimes called

chest wall pain

.

Costochondritis

is an inflammation of the joints formed by the cartilage connecting the ribs to the breastbone (sternum). The inflammation could be caused by an injury to the chest, but often the reason for the inflammation is not known.
Burning chest pain that occurs when you cough may be caused by an upper respiratory infection caused by a virus.
Burning chest or rib pain, especially just before a rash appears, may be caused by

shingles

.
An injury such as a

broken rib

or bruised lung can be quite painful, especially when you cough or try to take a deep breath.
Swelling (inflammation) of the thin layers of tissue (pleura) covering the lungs and the chest wall may occur. This is called pleurisy.
Other, more serious problems that can cause chest pain include:
A collapsed lung (

pneumothorax

), which usually causes a sharp, stabbing chest pain and occurs with shortness of breath.
A blood clot in the lung (

pulmonary embolism

), which usually causes deep chest pain with the rapid development of extreme shortness of breath.

Lung cancer

, which may cause chest pain, especially if the cancer cells spread to involve the ribs.
Diseases of the spine, which can cause chest pain if the nerves in the spine are "pinched."
Check your symptoms to decide if and when you should see a doctor.
Check Your Symptoms
This site requires ActiveX controls and plug-ins to be enabled. If not already installed, the Free Adobe Flash Plugin is available for download.

Home Treatment
Home treatment is not appropriate for chest pain if the pain occurs with symptoms of a heart attack . If you think a heart attack might be the cause of your symptoms, call 911 or other emergency services immediately. After you call 911, the operator may tell you to chew 1 adult-strength or 2 to 4 low-dose aspirin. Wait for an ambulance. Do not try to drive yourself.
Home treatment for people who have been diagnosed with chest pain (angina)
Most people who have been diagnosed with angina have a pattern to their angina attacks that they can recognize. If you and your doctor have made a home treatment plan for your angina attacks, follow that plan. If the pain gets worse or does not go away or if you are unsure how to use your plan, call 911 or other emergency services immediately.
You may be able to control how much your angina bothers you by making changes in your lifestyle. You may find it helpful to:
Avoid strenuous activities that bring on angina.
Eat balanced, nutritious meals. Try to limit the amount of fats and fatty foods you eat.
Maintain a healthy weight.
Limit the amount of alcohol you drink. Don't drink more than 2 alcoholic drinks a day if you are a man, or 1 alcoholic drink a day if you are a woman.
Do not smoke or use other tobacco products. For more information, see the topic Quitting Smoking.
Reduce stress. For more information, see the topic Stress Management.
Control your blood pressure with diet and medicine. For more information, see the topic High Blood Pressure.
Avoid extremely cold or hot environments.
Take all medicines, such as nitroglycerin, as instructed by your doctor.
Follow the exercise or activity program you and your doctor developed.
If you do not need 911 emergency medical treatment for your chest pain or angina, take your pulse before reporting your symptoms to your doctor. Your heart rate and rhythm at the time of your chest pain may help your doctor evaluate your symptoms.
Home treatment for minor pain in the chest
Home treatment for minor chest pain depends on the cause of the pain. Minor chest pain often improves with home treatment. A visit to your doctor may not be needed.
Chest wall pain
For chest wall pain caused by strained muscles or ligaments or a fractured rib:
Rest. Rest and protect an injured or sore area. Stop, change, or take a break from any activity that may be causing your pain or soreness.
Ice. Cold will reduce pain and swelling. Apply an ice or cold pack immediately to prevent or minimize swelling. Apply the ice or cold pack for 10 to 20 minutes, 3 or more times a day. After 48 to 72 hours, if swelling is gone, apply warmth to the area that hurts.
Do not wrap or tape your ribs for support. This may cause you to take smaller breaths, which could increase your risk for developing

pneumonia

or partial lung collapse (atelectasis).
Medicated creams that you put on the skin (topical) may soothe sore muscles.
Gentle stretching and massage may help you get better faster. Stretch slowly to the point just before discomfort begins, then hold the stretch for 30 to 60 seconds. Do this 3 to 4 times a day. It is really helpful after the use of heat.
As your pain gets better, slowly return to your normal activities. Any increased pain may mean that you need to rest a while longer.
Medicine you can buy without a prescription
Try a nonprescription medicine to help treat your fever or pain:
Talk to your child's doctor before switching back and forth between doses of acetaminophen and ibuprofen. When you switch between two medicines, there is a chance your child will get too much medicine.
Safety tips
Be sure to follow these safety tips when you use a nonprescription medicine:
Carefully read and follow all directions on the medicine bottle and box.
Do not take more than the recommended dose.
Do not take a medicine if you have had an

allergic reaction

to it in the past.
If you have been told to avoid a medicine, call your doctor before you take it.
If you are or could be pregnant, do not take any medicine other than acetaminophen unless your doctor has told you to.

Do not give aspirin to anyone younger than age 20

unless your doctor tells you to.
If you have other symptoms along with your minor chest pain, see the Related Information section for topics that relate to your other symptoms.
Symptoms to watch for during home treatment
Call your doctor if any of the following occur during home treatment:
You have increased difficulty breathing.
Chest discomfort lasts longer than 1 week.
Symptoms become more severe or frequent.
Prevention
The following tips may prevent chest problems or injuries.
Stay in good overall physical shape. Do stretching and range-of-motion (ROM) exercises for your arms and shoulders.
Maintain good posture. Stand straight and relaxed, without slumping.
Warm up well and stretch before any activity.
Wear protective gear during contact sports or recreational activities, such as hockey or football.
Wear your seat belt when in a motor vehicle.
Make sure your child's backpack is the right size with good support. Carrying heavy backpacks may increase his or her risk of chest problems or injury.
Preparing For Your Appointment
To prepare for your appointment, see the topic Making the Most of Your Appointment.
You can help your doctor diagnose and treat your condition by being prepared to answer the following questions:
When did the chest pain begin?

How long does the pain last?
How often does the pain occur?
How severe is the pain?
What does the pain feel like?
Where is the pain located?
Does the pain change or get worse when you take a deep breath?

What were you doing when it started? Is the pain related to activity? Is it related to eating? Is it related to body position?
Does the pain start in the chest and spread to another part of the body? Or does it start somewhere else and spread to the chest?
Did you have other symptoms with the chest pain? What are the other symptoms?
Has this ever happened before? If so, did you see a doctor?

What was the diagnosis?
What tests were done?
How was it treated?

Have you had a chest injury or a fall?

How and when did an injury occur?
Have you had any chest injuries in the past? Do you have any continuing problems because of the previous injury?

What activities make your symptoms better or worse?
What home treatment have you tried to relieve the pain? Did it help?
What nonprescription medicines have you taken? Did they help?
Do you have any health risks?
Related Information
Credits
| | |
| --- | --- |
| By | Healthwise Staff |
| Primary Medical Reviewer | William H. Blahd, Jr., MD, FACEP - Emergency Medicine |
| Specialist Medical Reviewer | David Messenger, MD |
| Last Revised | September 25, 2012 |
Last Revised: September 25, 2012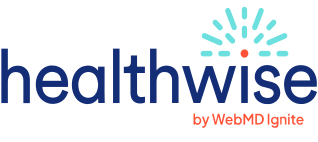 This information does not replace the advice of a doctor. Healthwise, Incorporated disclaims any warranty or liability for your use of this information. Your use of this information means that you agree to the Terms of Use. How this information was developed to help you make better health decisions.
To learn more visit Healthwise.org
© 1995-2013 Healthwise, Incorporated. Healthwise, Healthwise for every health decision, and the Healthwise logo are trademarks of Healthwise, Incorporated.