Search Health Information
Burns to the Eye
Topic Overview
Most substances you get in your eyes that make your eyes burn will not cause serious eye problems. The only treatment needed for items such as soaps, shampoos, and perfumes that get in the eyes is to immediately flush the eyes with water. After flushing, the eyes may be slightly painful and irritated, but these symptoms should go away quickly.
See a picture of the eye .
Chemical burns can happen if a solid or liquid chemical or chemical fumes get into the eye. Many substances will not cause damage if they are flushed out of the eye quickly. Acids (such as bleach or battery acid) and alkali substances (such as oven cleansers or fertilizers) can damage the eye. It may take 24 hours after the burn occurs to determine the seriousness of an eye burn. Chemical fumes and vapors can also irritate the eyes.
Burns to the eyelid or eye can cause eye problems. Blasts of hot air or steam can burn the face and eyes. Bursts of flames or flash fires from stoves or explosives can also burn the face and eyes. If you have burns to your eyelids, see the topic Burns.
Eyes that are not protected by a mask or ultraviolet (UV) filtering sunglasses can be burned by exposure to the high-intensity light of a welder's equipment (torch or arc) or to bright sunlight (especially when the sun is reflecting off snow or water). The eyes also may be injured by other bright lights, such as from tanning booths or sunlamps. It may take up to 24 hours for the extent of the eye injury to be known.
After a burn injury to the eye, it is important to watch for signs of an eye infection.
For more information about other types of eye injuries, such as blows to the eye, see the topic Eye Injuries.
Check your symptoms to decide if and when you should see a doctor.
Check Your Symptoms
This site requires ActiveX controls and plug-ins to be enabled. If not already installed, the Free Adobe Flash Plugin is available for download.

Home Treatment
Home treatment may relieve your eye symptoms.
Immediately flush the eye with cool water. This is the first step in first aid for a chemical burn or first aid for a heat burn to the eye. Fill a sink or dishpan with water. Put your face in the water, then open and close your eyelids to force water to all parts of your eye.
Eye injury to a child
Applying first aid measures for an eye injury to a child may be difficult depending on the child's age, size, and ability to cooperate. Having another adult help you treat the child is helpful. Stay calm, and talk in a soothing voice. Use slow, gentle movements to help the child remain calm and cooperative. A struggling child may need to be held strongly so that first aid can be started and the seriousness of the eye injury assessed.
Medicine you can buy without a prescription
Try a nonprescription medicine to help treat your fever or pain:
Talk to your child's doctor before switching back and forth between doses of acetaminophen and ibuprofen. When you switch between two medicines, there is a chance your child will get too much medicine.
Safety tips
Be sure to follow these safety tips when you use a nonprescription medicine:
Carefully read and follow all directions on the medicine bottle and box.
Do not take more than the recommended dose.
Do not take a medicine if you have had an

allergic reaction

to it in the past.
If you have been told to avoid a medicine, call your doctor before you take it.
If you are or could be pregnant, do not take any medicine other than acetaminophen unless your doctor has told you to.

Do not give aspirin to anyone younger than age 20

unless your doctor tells you to.
Symptoms to watch for during home treatment
Call your doctor if any of the following occur during home treatment:
Decreased, double, or blurred vision doesn't clear with blinking.
Pain increases or continues.
Signs of infection develop.
Symptoms become more severe or more frequent.
Prevention
The following tips may help prevent burns to the eye:
Wear safety glasses, goggles, or face shields when working with power tools or chemicals or when doing any activity that might cause an object or substance to get into your eyes. If you work with hazardous chemicals that could splash into your eyes, be aware of the proper procedure for flushing out chemicals out, and know the location of the nearest shower or sink.
Wear a mask or goggles designed for welding if you are welding or near someone else who is welding.
Injuries from ultraviolet (UV) light can be prevented by wearing sunglasses that block ultraviolet (UV) rays and by wearing broad-brimmed hats. Be aware that the eye can be injured from glare during boating, sunbathing, and skiing. Use eye protection while under tanning lamps or when using tanning booths. Laser pointers have not been shown to cause eye injury.
Preparing For Your Appointment
To prepare for your appointment, see the topic Making the Most of Your Appointment.
If you have had a burn to the eye that affects your vision, have someone else drive you to your doctor. If you are wearing contact lenses, remove them, and take your glasses with you.
You can help your doctor diagnose and treat your condition by being prepared to answer the following questions:
What are your main symptoms? How long have you had your symptoms?
What type of substance was splashed into your eye? How and when did it happen? Take the container with you.
How and when did the heat (thermal) burn occur?
How and when did the ultraviolet (UV) light burn occur?
Do you wear glasses or contacts? Did you remove your contact lens? Has the injury affected your vision (as corrected with glasses or contacts)?
What kind of vision changes are you having (not related to removing your eye glasses or contact lenses)?
What home treatment have you tried? Did you flush your eye with water for 30 minutes as a first aid measure? Did it help?
What prescription and nonprescription medicines have you used? Did they help?
Do you have any health risks?
Related Information
Credits
| | |
| --- | --- |
| By | Healthwise Staff |
| Primary Medical Reviewer | William H. Blahd, Jr., MD, FACEP - Emergency Medicine |
| Specialist Medical Reviewer | H. Michael O'Connor, MD - Emergency Medicine |
| Last Revised | December 23, 2011 |
Last Revised: December 23, 2011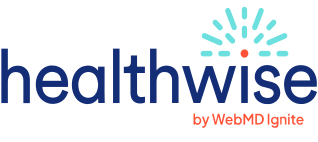 This information does not replace the advice of a doctor. Healthwise, Incorporated disclaims any warranty or liability for your use of this information. Your use of this information means that you agree to the Terms of Use. How this information was developed to help you make better health decisions.
To learn more visit Healthwise.org
© 1995-2013 Healthwise, Incorporated. Healthwise, Healthwise for every health decision, and the Healthwise logo are trademarks of Healthwise, Incorporated.