Search Health Information
Menstrual Cycle: Dealing With Cramps
Introduction
Most women have painful cramps from their period from time to time. The good news is that you can usually relieve cramps with over-the-counter medicine and home treatment.
Key points
Pain medicine and home treatment can help ease cramps.
Stay ahead of the pain. Take over-the-counter pain medicine, such as ibuprofen (Advil, for example) as soon as you feel cramps or on the day before you get your period.
Return to topic:
Last Revised: March 22, 2011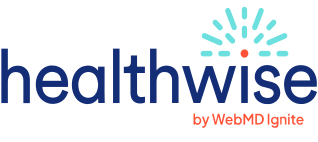 This information does not replace the advice of a doctor. Healthwise, Incorporated disclaims any warranty or liability for your use of this information. Your use of this information means that you agree to the Terms of Use. How this information was developed to help you make better health decisions.
To learn more visit Healthwise.org
© 1995-2013 Healthwise, Incorporated. Healthwise, Healthwise for every health decision, and the Healthwise logo are trademarks of Healthwise, Incorporated.